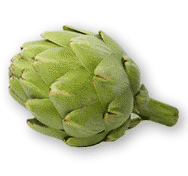 Artichoke Breeding
In 1995, Plant Sciences, Inc. contracted with several large central California artichoke growers to develop seeded green globe hybrid artichokes, the first of their kind. In addition to this development, our Artichoke Breeding Department was asked to develop a seed production system that will be sustainable for years to come. Through the use of conventional breeding methods, we have successfully developed a Green Globe hybrid artichoke, extending careful attention to maintaining Green Globe flavors and exterior appearance. We also developed a seed production system that is both productive and produces market volumes of viable hybrid seed.
In 2001, Plant Sciences, Inc. entered a new era of research and hybrid development. Our research efforts focused on a single grower's investment and our research goals were expanded to include factors such as increased yield, consistent Green Globe type and color, Bracts semi-spined with wide fleshyness, meaty bottoms, rapid planting to harvest period (about 4 months), earliness, resistance to frost, resistance to disease and pests, and maintaining the nutty, Green Globe flavor consistency when cooked.
Hybrid artichoke production continues to address the need for sustainable vegetable production systems that employ reduced inputs while maintaining the highest yields and quality of artichokes available. As Plant Sciences enters its 15th year of artichoke breeding and research, we remain grateful for the opportunities we have to serve our clients' needs. We remain committed to developing new hybrids that address market demands and changes, and supporting existing hybrids by extending their use into new regions and improving their performance. We will continue to ensure that our hybrid artichokes meet our customer's demands while maintaining our sustainable commercial targets through strong research.