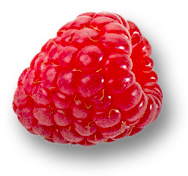 Raspberry Breeding
Plant Sciences, Inc. has successfully bred and patented numerous new varieties of raspberries with exceptional attributes, and the search continues for even better varieties.
We employ a breeding staff with a wide range of experience in horticulture/agronomy and the knowledge to extract the most from a variety.
Our patented varieties have been developed for improvement in such traits as yield, primocane tendency, timing of production, flavor, firmness, color, ease of harvest, pest and disease resistance, and post harvest fruit quality. As with all of our research and consulting work, our varieties are bred to ensure our clients get the most out of every acre.